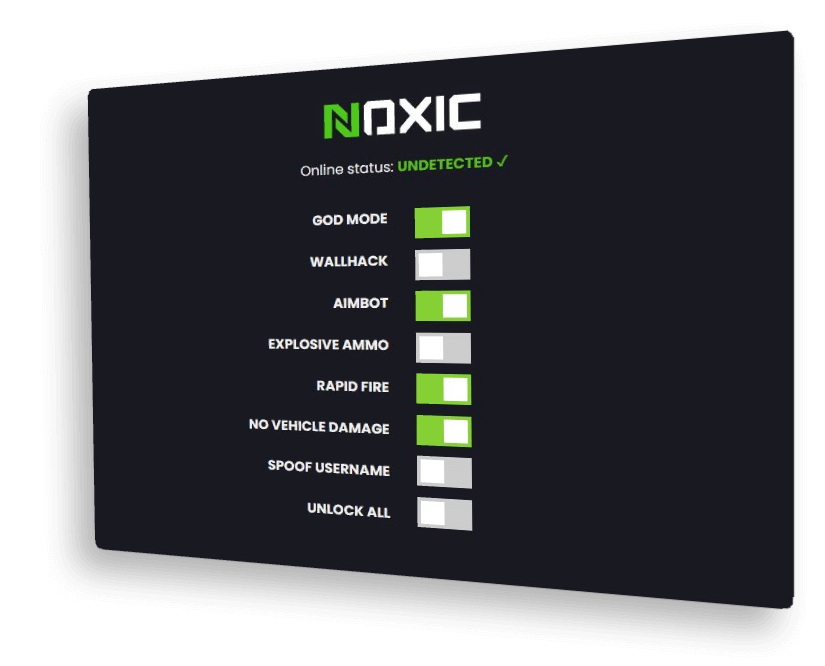 Take Control of BO2 with Noxic – The Ultimate Mod Menu and Aimbot!
Noxic is a mod menu aimbot designed specifically for BO2 players looking to take their gameplay to the next level. It offers a range of features and customization options that allow you to dominate your opponents with ease. Whether you're a beginner or an experienced player, Noxic can help you improve your skills and give you a competitive edge. In this article, we will explore the various features and benefits of Noxic and why it has become a popular choice among BO2 players.
Download now

Noxic is highly rated among users.

Noxic is and always will be free.

Noxic contains no malware.


4.87 rating based on 2,819 reviews
Key Features that Set Noxic Apart:
The Noxic BO2 mod menu is a versatile and advanced mod tool that enhances the gaming experience of Black Ops II players. With its extensive range of features and customization options, players can take full control of their gameplay. Whether you want to improve your accuracy or unlock new weapons and skins, this mod menu has got you covered.
Aimbot and silent aim features for precise and accurate shooting
ESP and radar for improved situational awareness
Customizable menu with user-friendly interface for easy navigation
Unlock new characters, camos, and weapon skins
Anti-ban and anti-cheat protection for safe and secure gameplay
Download Mod Menu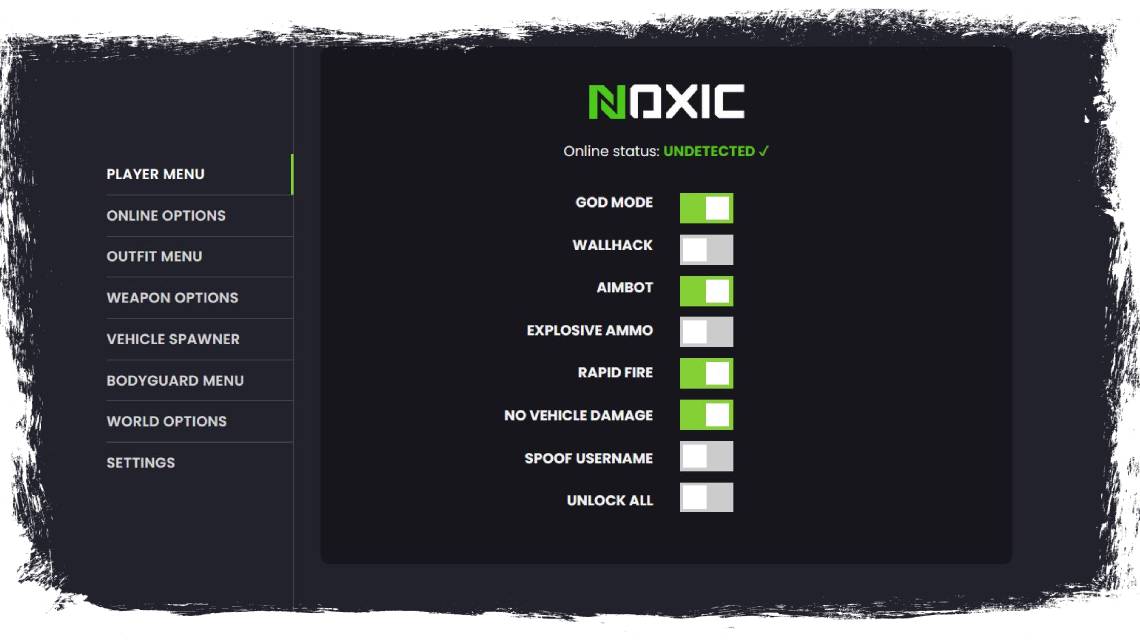 Noxic: The Ultimate BO2 Mod Menu/Aimbot
Are you tired of playing Call of Duty: Black Ops 2 (BO2) with limitations? Do you want to dominate the game and become untouchable? Then Noxic is your answer, a BO2 mod menu/aimbot that is designed to take your experience to the next level.
No Restrictions. No Limits.
Noxic allows you to unlock all weapons, perks, and camos in the game. You can also enable Godmode and Infinite Ammo, giving you an unfair advantage over your opponents. With Noxic, you can also customize your character's appearance and movements, making it easier for you to blend in and out of the game.
Dominate with Ease
The aimbot feature in Noxic will change the way you play the game. You will be able to target enemies with ease, making it almost impossible for them to take you down. This feature is customizable, allowing you to choose the level of assistance you need to win.
Noxic is also equipped with a radar hack that will display the location of all enemies on the map. This makes it easier for you to track your opponents and anticipate their next move.
User-Friendly and Safe
Noxic is easy to install and use, even if you're not tech-savvy. It comes with a step-by-step tutorial that will guide you every step of the way. It also has an intuitive interface that is easy to navigate, allowing you to customize your gaming experience to your liking.
Rest assured that using Noxic is safe. It is equipped with an anti-ban feature that will prevent you from getting banned by the game's developers. Noxic also runs seamlessly in the background, ensuring that you don't get caught by other players.
Join the Noxic Community
Noxic is not just a mod menu/aimbot, it's a community of gamers who share the same passion for BO2. You can join the Noxic community and interact with other players, share your experiences, and get tips and hacks on how to take your game to the next level.
Unlock all weapons, perks, and camos.
Enable Godmode and Infinite Ammo.
Customize your character's appearance and movements.
Target enemies with ease with the aimbot feature.
Track your opponents with the radar hack.
User-friendly and safe to use.
Join a community of BO2 gamers who share the same passion.
Get your hands on Noxic today and experience BO2 like never before! Dominate the game and become unstoppable!
Download Mod Menu